Phone (011) 463 3025 during working hours or
083 452 2015 for after hour emergencies

Welcome!
Introducing the new generation sliding gate motor range by Centurion
Centurion D5 SMART, D10 SMART & D20 SMART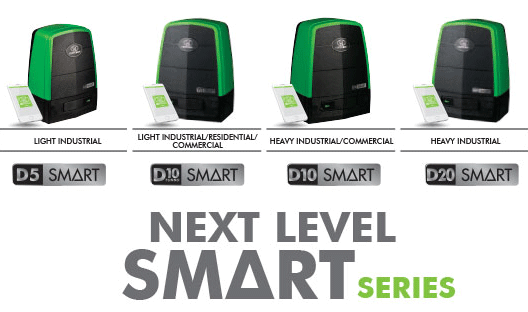 D5 Smart is the new generation domestic sliding gate motor, recently launched by Centurion. The advanced design ethos revolves around lifestyle, making leaving and arriving at your home safe, fast, convenient and secure.
5 reasons to upgrade now!

2x safer
2x faster
2x battery backup
2x difficult to steal
2x convenient with cellphone control
Innovative theft safeguards
Faster speed for improved security
We believe in quality service and are committed to ensuring that your gate operates optimally at all times. We offer not only superb service and support but also advice on all your gate automation and intercom needs.

We are leaders in our field:

Installations and repairs are carried out professionally according to manufacturer's specifications.

Our services include:

Installation, repairs and servicing of CENTURION gate motors and intercom systems. We refurbish older generation motors, do upgrades and supply replacement remote controls. We work on both Centurion swing and slide gates. We use only the best products and parts on the market and can also change your motor to a battery backup system to ensure that your gate will operate during a power failure.

We specialise in Centurion heavy duty and normal swing and slide gates.

Popular motors include Centurion D3, D5 &, D10, Vector and R series and NOW the NEW Centurtion D5 SMART, D10 SMART & D20 SMART!

Centurion gate motors have been manufactured in South Africa for many years, are reliable, fast and will offer you many years of operation. It is very important that a reliable, good quality motor is used, and that spares and parts readily available.

Other factors to consider are speed, safety, anti-theft and battery backup (convenience during a power failure)
2
4 Hour Emergency Service
You are dealing with mechanical equiment. Things can go wrong over time. Machinery parts wear and can fail. Make sure that you use a reputable, reliable company with the expertise to meet your requirements.
We carry a large and comprehensive range of spares for all Centurion gate motors enabling us to give our clients service 24/7, 365 days a year including over the Christmas period when the factories shut down.
We install and repair Centurion D5 EVO